work with us

We're a progressive central coast counselling, psychotherapy and yoga-therapy practice
At Mindful Synergi, we heal minds and bodies with relational
psychotherapy, counselling and yoga-therapy.
Mindful Synergi is a progressive counselling, psychotherapy, and yoga-therapy practice who think holistically about wellbeing, mental health, and trauma. 
With a community of dedicated professionals, we are committed to making a meaningful impact in the field of trauma therapy.  Mindful Synergi is not just shaping the future of trauma therapy; we are shaping the future of countless lives touched by their work. 
At Mindful Synergi we value:
Working with a dedicated team that is at the forefront of trauma therapy, setting benchmarks for excellence.

A strong emphasis on growth and evolution – we believe in nurturing talent and providing opportunities for self-development, growth and training. 

A team of real people who prioritise self-care and flexible working arrangements, because as a therapist you can't pour from an empty cup. 
Does this sound like something you would like to be a part of?
We are always looking for like-minded individuals to join our fantastic community, please feel free to reach out and send an enquiry and we will get back to you as soon as we can.
.

WE CARE ABOUT CONNECTION
Connection sits at the heart of what we do.
Why?
Because shared experiences make us feel better, and there's nothing like a good conversation to inspire and heal.
We know having a genuine connection with your therapist is crucial.
And that you need to be understood. No judgements. No conditions.
That's why we listen deeply to your experience.
It's why our practice is an honest space where real conversations happen –
somewhere you can safely explore who you are, what has happened,
and where you want to go.
It's why, from the moment you enter our space, you'll have choice at every
step of your healing journey.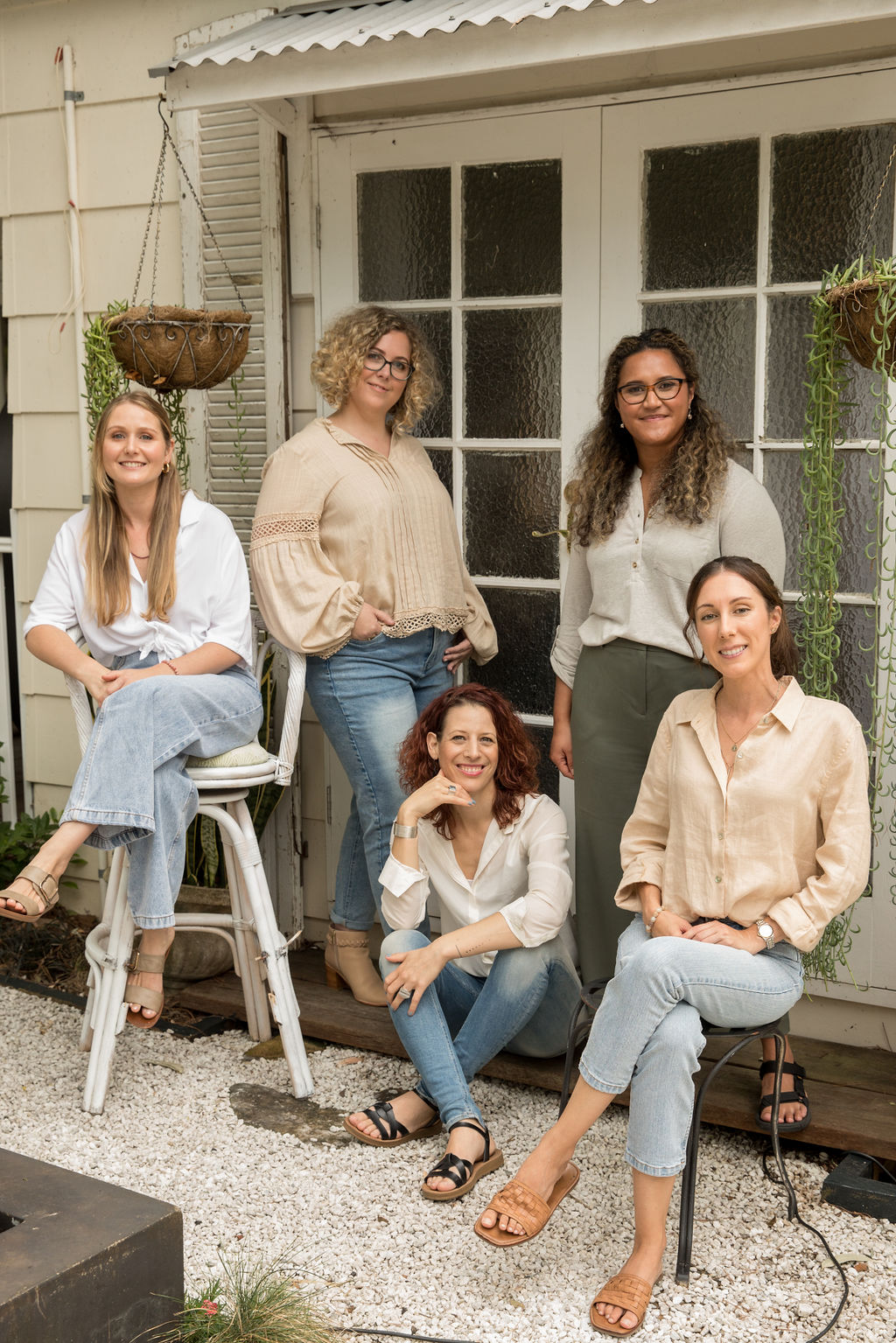 OUR PRACTICE
We're grateful to call the beautiful rooms at Meraki Wellness Centre in Terrigal on the Central Coast our home.
This special place attracts some incredible multi-disciplinary practitioners who offer healing, education, connection and transformation.
Mindful healing at home
Take care of yourself.  Receive regular self-care practices to help you move from surviving to thriving.