TRAUMA INFORMED YOGA THERAPY

HEAL MORE QUICKLY WITH YOGA THERAPY
Trauma-informed yoga therapy is more than physical postures and breathing. 
 It's a path to physical, emotional and mental transformation. 
At Mindful Synergi, our yoga therapists can help you get to the source of your experience or trauma, and heal it, more quickly than talk therapy alone.
Our trauma sensitive approach to yoga therapy is informed by Jivamukti, Kundalini, Vinyasa and Yin Yoga philosophies.
We bring meditation and mindfulness practices into our counselling  and psychotherapy sessions to strengthen your mind-body connection.
Because when there is synergy between your breath, movement and experience – life begins to flow with ease.
You'll learn to listen to your body, apply the right practice in the most supportive way for you, and gain a better understanding of your mind and reality.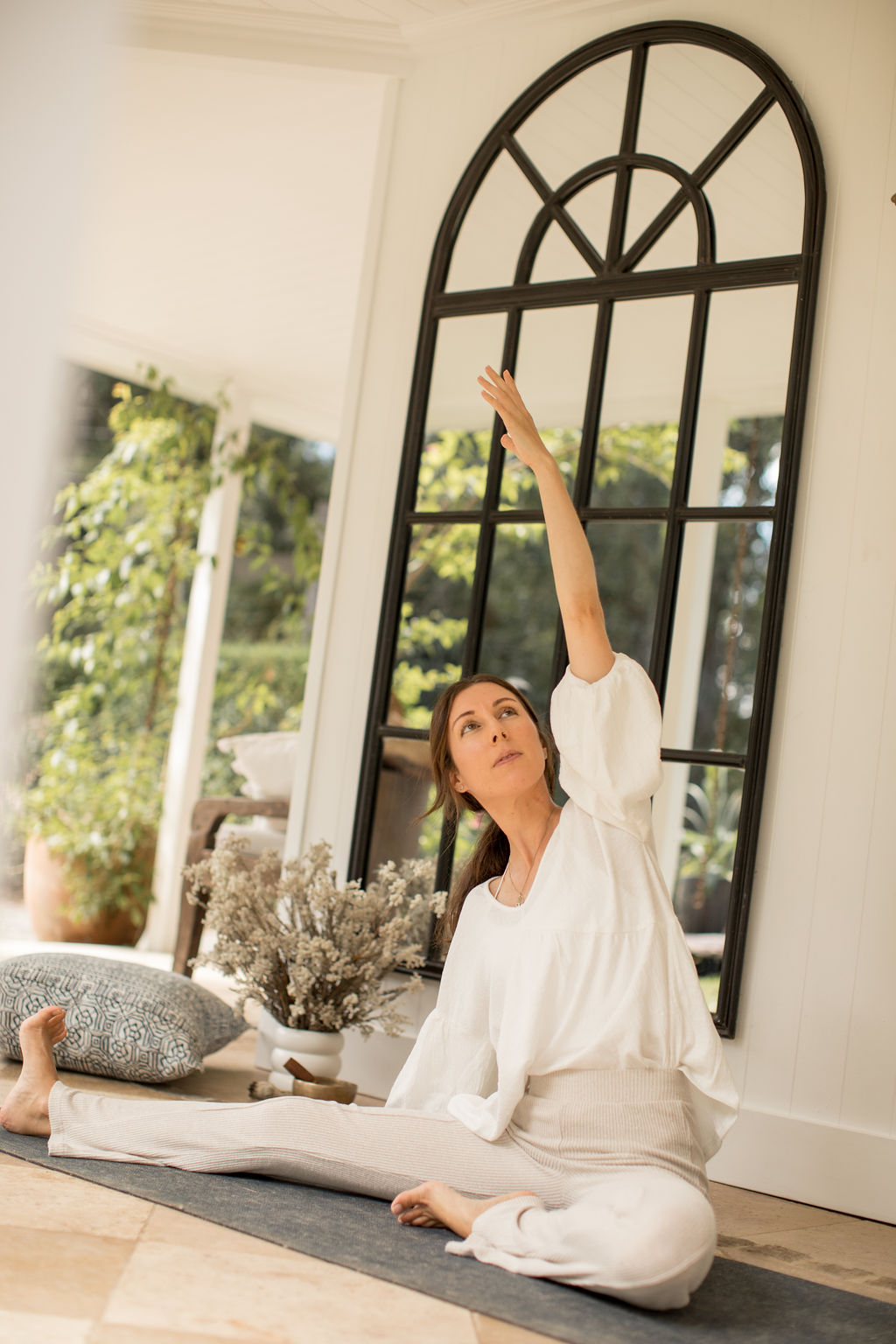 Posture


Breathwork

Mantra

Meditation

Mudra

Deep relaxation


Deep relaxation


NIDRA


NADA

"Each time we take one step on a new path, a deeper breath, a moment of feeling the body, gently creates greater self-awareness and moves us in a direction we truly desire"
Rut.

At Mindful Synergi, we help you sit in stillness with what is.
Our therapeutic yoga sessions will help you build the capacity to be with whatever arises on your counselling or psychotherapy  journey.
When you learn to connect with your body, you also let go of mental and emotional tension, and long-held trauma memories.
Letting go eliminates toxins from your body, so it can pump more clean oxygen, blood and nutrients to your organs and immune system.
The result? You'll feel stronger, healthier and more energised.


Achieve & maintain
a healthy weight


Relieve stress & anxiety


Ease back pain &
improve posture


Decrease your heart rate


Build strength &
increase flexibility


Detoxify the body


Activate your
body's energy


Connect mind & body

"Last year I completed the Kundalini Yoga course for the Recovery of Childhood Trauma. For me, this course was life changing! With Harjinder Kaur's support, I discovered the strength and courage to commence deep inner healing and realign myself with the flow of wellbeing and abundance. My journey towards wholeness continues, and I continue to practice and develop the tools I learnt during this course. From my heart, I highly recommend this course, especially to those who suffer from PSTD and complex trauma."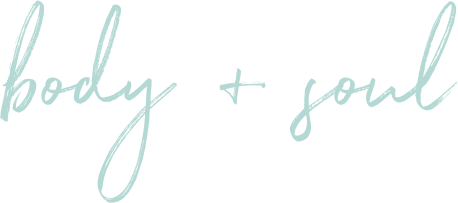 Adding yoga therapy to your personal healing journey can help you eliminate stress and achieve a more focused, peaceful state of mind.
Our trauma-informed therapists have developed customised yoga-therapy programmes to help you delve deeper into your body and experience with compassion and empathy.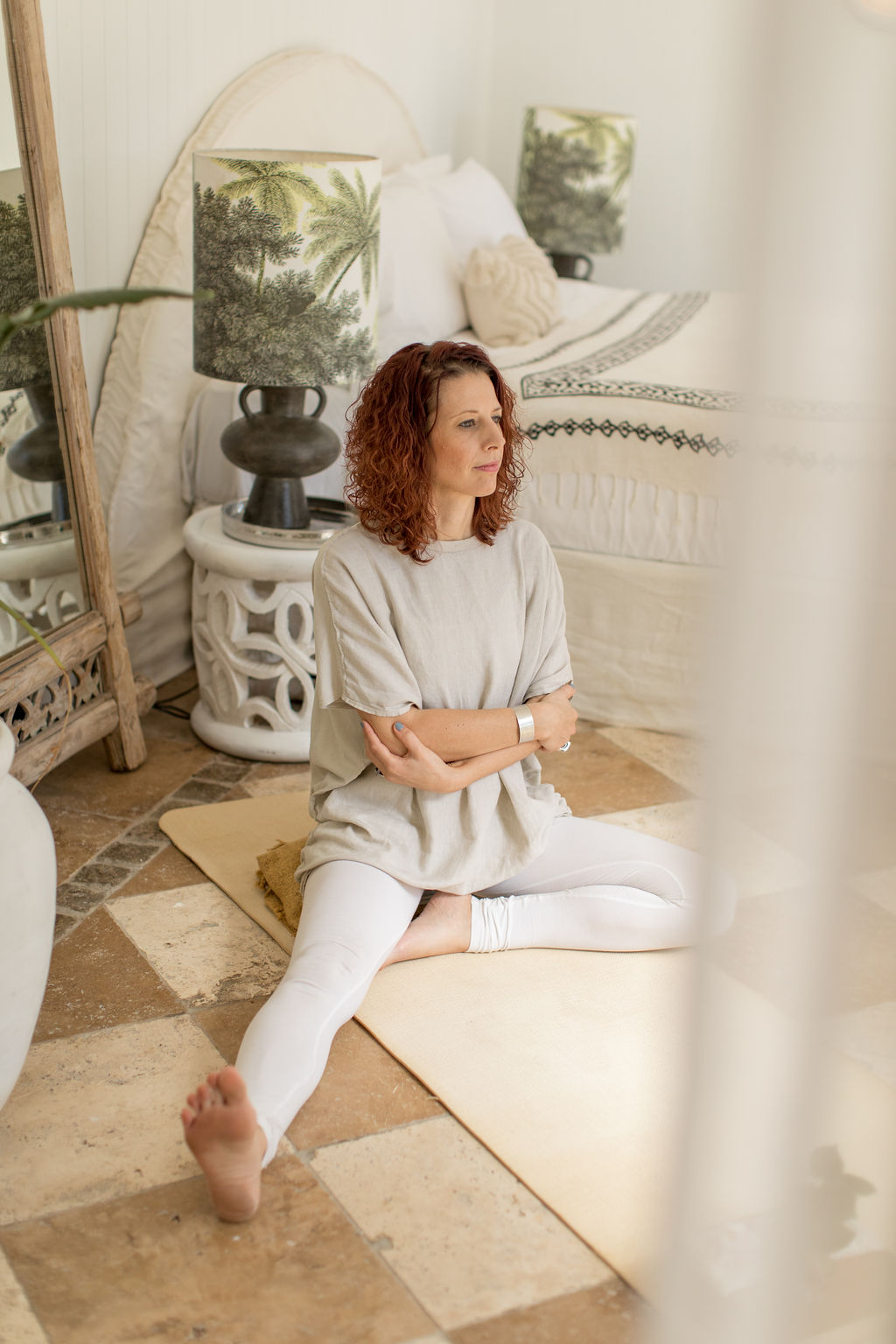 Are you ready to recover
from childhood trauma?
If you've experienced stress or trauma in your younger years, our eight week evidence-based yoga-therapy for childhood trauma course will help you gently and safely release held memories and patterns so you can live an empowered life.
This course has been designed for adults with complex post-traumatic stress (C-PTSD).
Harnessing the wisdom of Kundalini Yoga, we combine powerful physical and mental exercises, breath work and meditations specifically designed to heal stored trauma and emotional dysregulation.
Using these simple yet potent techniques, you'll learn to release unhelpful conditioned patterns and new ways of being in the world and in relationships.
In time, you'll set yourself free from nightmares, anxiety, depression, panic attacks, insomnia, fear and illness, and start living the life you deserve. 
Invest in yourself
Secure your place and start healing.
Call us (02) 9159 6089
Or email info@mindfulsynergi.com.